Take our step by step interactive course to learn the basics of beekeeping and the science behind it!
What Makes Our Honey Different?
Are you looking for local West Virginia honey that is raw, unfiltered and naturally raised? Look no further!
Discover our nucleus colonies and queens raised locally and naturally in West Virginia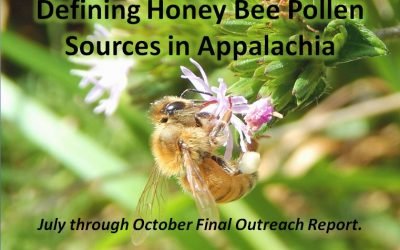 The first draft of the final outreach report for the second half of the "West Virginia Pollen Project" has been completed. If any further revisions are published, the link at this site will be updated to reflect the most recent version. For the first half of the...
read more
We've got bees and honey! We provide our local area of north-central West Virginia with honey, and help other folks get started with beekeeping too. We believe our honey is the best that money can buy for our local area. Learn More »
"Pleasant words are as an honeycomb, sweet to the soul, and health to the bones." ~ Proverbs 16:24